Meet Dr. Bourland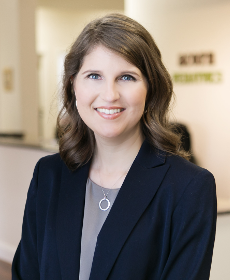 Dr. Sarah Bourland strives to provide personalized quality care for children of all ages. As owner of Acorn Pediatrics of San Antonio, Dr. Bourland has over ten years experience in providing the best healthcare possible for the children of San Antonio.
Dr. Bourland received her B.A. in Biochemistry and German from Rice University, going on to earn her M.D. and complete her residency at The University of Texas Health Science Center in San Antonio. She has been board certified in general pediatrics since 2005.
Dr. Bourland's passion to improve the delivery of pediatric healthcare led her to forming Acorn Pediatrics of San Antonio. She and her staff have a strong commitment to their patients and endeavor to build long-term relationships as they assist children in their healthcare needs.
Dr. Bourland believes strongly in the importance of assisting the local San Antonio community. She has served on the board of the San Antonio Pediatric Society and serves on hospital committees. She has received the Girl Scout's Gold Award for excellence in service and serves in leadership roles with both Boy Scouts and Girl Scouts.
She resides in San Antonio with her husband and is the mother of two beautiful children. Dr. Bourland's approach to medicine comes from being both a physician and a mother.
Meet Dr. Reynard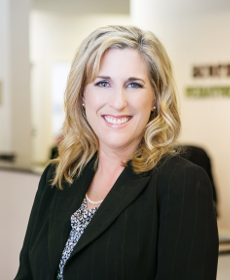 Dr. Jennifer Reynard has a passion for children and providing unparalleled healthcare for the little ones in your life. Dr. Reynard grew up in San Antonio and continues to make this city her home.
She graduated summa cum laude from Angelo State University in San Angelo, TX where she received a B.S. in Biology with minors in Chemistry and Music.
After undergraduate school, Dr. Reynard attended medical school at the University of Texas Health Science Center at San Antonio. She then completed a Pediatric Internship at Mercy Hospital of Pittsburg but because her heart remained in Texas, she transferred to the University of Texas Medical Branch, Galveston (UTMB) to complete the remaining two years of pediatric residency. She has been board certified in general pediatrics since 2000.
Following residency, she served in the U.S. Army for seven years as a staff pediatrician. The Army brought her back home to San Antonio as her final assignment in 2002 where she has since worked in primary care as well as urgent care.
Dr. Reynard enjoys reading, music, crafting and spending time with her husband and two children.
Meet Dr. Storandt
Dr. Michelle Storandt is a compassionate physician who adheres to the highest standard of care and promotes the physical, mental, and emotional well being of children.
Dr. Storandt attended Johns Hopkins University in Baltimore, Maryland graduating with a degree in Biology. She then returned to Texas and earned her medical degree and completed residency at the University of Texas Health Science Center here in San Antonio in 2004. She has been a well-loved pediatrician in our community ever since.
She is board certified and a fellow in the American Academy of Pediatrics. She strives to provide compassionate care utilizing evidence based medicine.
Always a Texan, Dr. Storandt and her husband have lived in San Antonio for over twenty years. Raising her three children helps give her perspective on her practice of medicine as both a pediatrician and parent.
Dr. Storandt enjoys reading, nature, and volunteering at her kids' school. She also loves to travel with her family to Chile, her husband's native home.